HATCH × Pebble: Achieving Postpartum Success during a Pandemic
Recorded Jul 14, 2020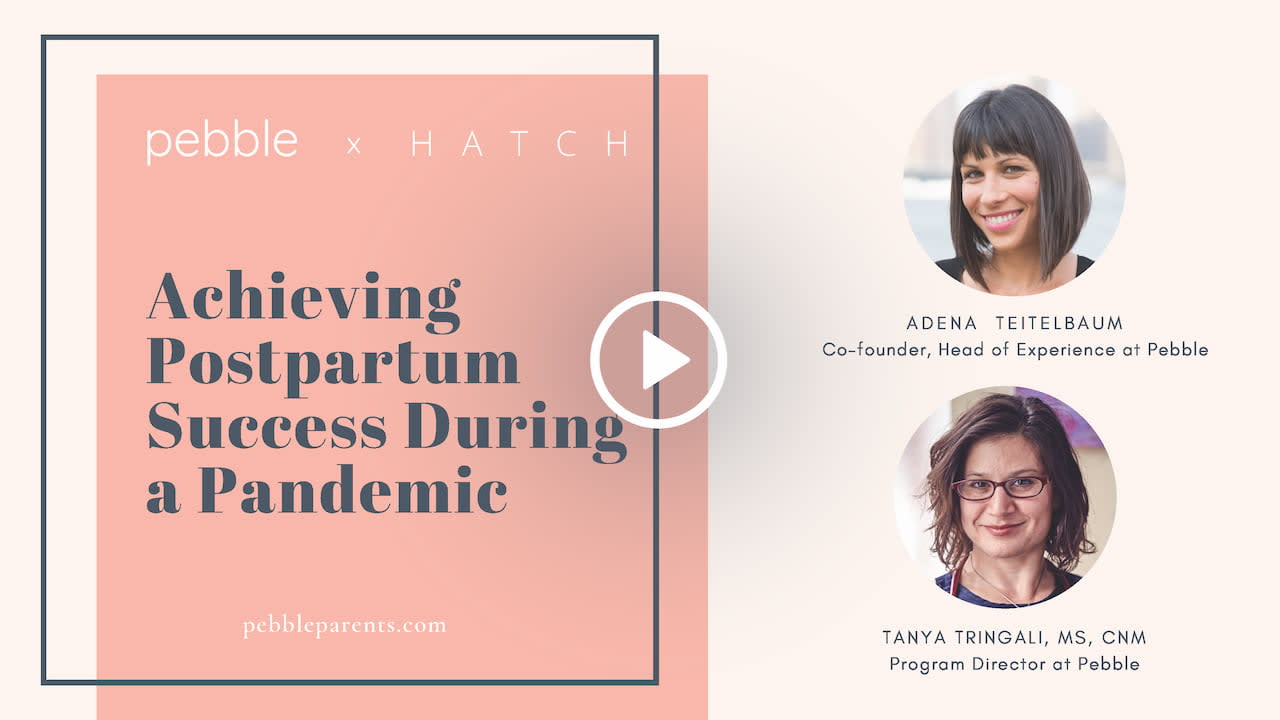 The postpartum period is magical – but it can also be challenging, even in the best of times. Unfortunately, we don't hear much about the physical or emotional changes that nearly all parents experience after birth, and we are too often caught off-guard, uncertain whether or not what we're experiencing is normal, and where to turn for help.
Join Pebble co-founder, Adena Teitelbaum and Pebble Program Director, Tanya Tringali, MS, CNM as they discuss what to expect postpartum, why support is so important, common challenges, and how to get safe support during the pandemic..
Hosted by HATCH
Speakers
Tanya Tringali, MS, CNM, NASM CPT, CF-L1, PPA Coach

Program Director at Pebble

Tanya Tringali is a Certified Nurse-Midwife with 20 years experience in Maternal-Infant health. She has cared for thousands of women over the years in NYC and Westchester County and has caught nearly 1,200 babies. In addition to her role as Program Director at Pebble, she is also adjunct faculty at New York University and Georgetown University. She has additional expertise and unique perspective on fitness in the perinatal period, as she is also an NASM Certified Personal Trainer, Crossfit Level 1 Coach and a Pregnancy & Postpartum Athleticism Coach. She partners with her clients to maintain or improve their health and fitness throughout the lifespan.

Adena Teitelbaum

Co-founder & Head of Experience at Pebble

Adena Teitelbaum is a co-founder of Pebble and mom of two. She and her husband started Pebble upon realizing how challenging it was for them to get the right support after the birth of their daughter, despite the typical nature of their postpartum experience. Adena is a fierce advocate for women's health and believes all families deserve strong care partnerships to help them heal optimally from birth and usher them into their new life stage as parents.